Association of State Uniform Crime Reporting Programs (ASUCRP)
2021

AS

UCR

P/JRSA

Conference.
To register, please click here.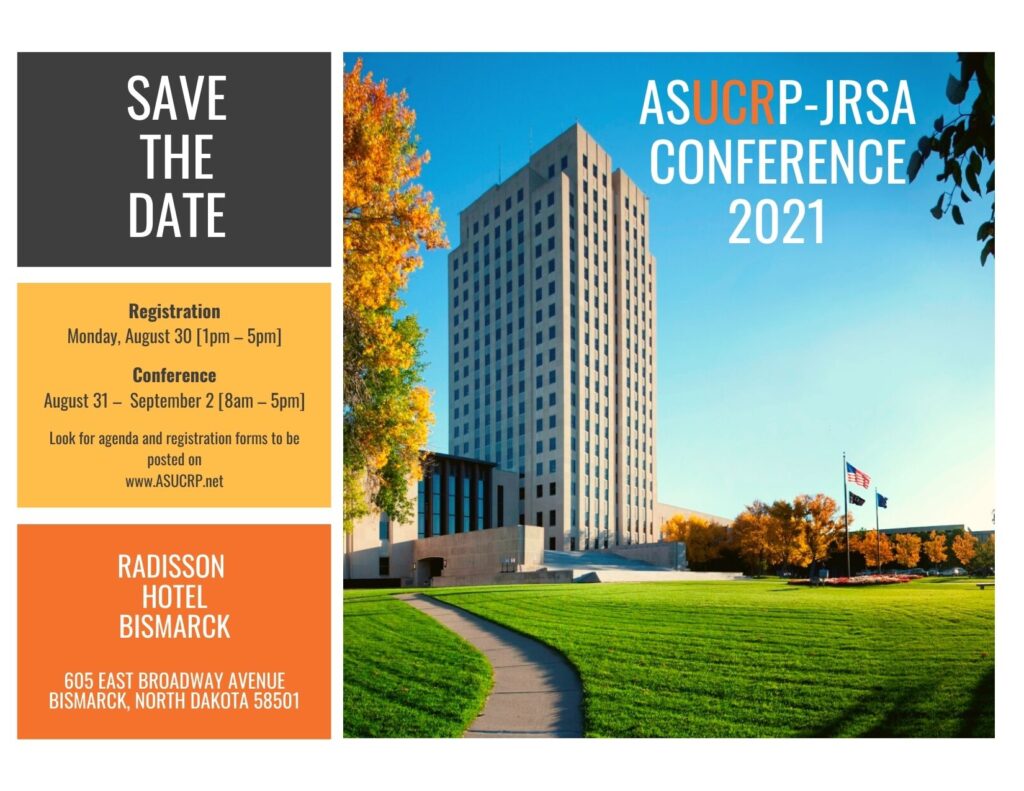 For information regarding the Coronavirus in North Dakota please refer to: https://www.health.nd.gov/diseases-conditions/coronavirus/north-dakota-coronavirus-cases
The Association of State Uniform Crime Reporting Programs, Incorporated, (ASUCRP) represents participants of the National Uniform Crime Reporting (UCR) Program.  UCR data is collected either through Summary or the National Incident-Based Reporting System (NIBRS) reporting methods on the local, regional, state, territorial, and national levels.  Members of the Association collect and analyze crime data that is not available through any other source.
Information collected under the UCR Summary Program defines crime levels throughout the United States.  The information includes data on the numbers of criminal offenses, clearances, property stolen by type and value, property stolen by crime, criminal arrests, and law officers killed or assaulted.  While the UCR NIBRS Program allows for the collection of more detailed information on crime occurrences at the incident level.  The detailed information includes, but is not limited to, the types of weapons used for all violent crimes, identification of victim and offender data, collection of data on drug related offenses, gang related crimes, and whether alcohol, drugs or a computer were used during the commission of a crime.
Association members are dedicated to providing accurate, timely, and complete crime related data and statistics to the Federal Bureau of Investigation and the public.